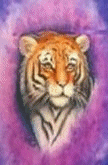 Hello,
I am the Velvet Tigresss, or more affectionately known as Lady Velvet. Some see my very soft
velvety side............while others have felt the claws of the tigresss. Whether friend or foe I bid thee Welcome!
While here I hope you will learn a little about me, my friends, and my interests.
I will try and share not only a few of my favorite things with you,
but also lead you to some of my very favorite sites. So come along with me on a journey of
Life...........Love..........Fantasy.........Art...........and whatever else we might encounter along the way.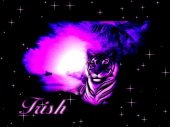 Last Updated: June 14, 2004